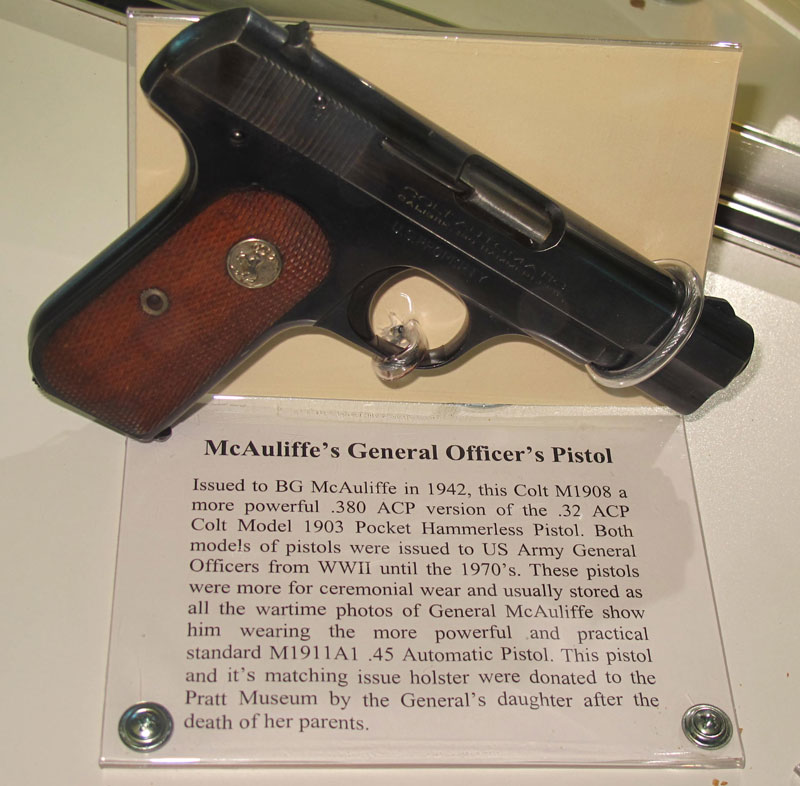 Photos Courtesy of LTC Bruce Coyne
Colt Model M .380 ACP issued to Brigadier General Anthony McAuliffe - Issues to BG McAuliffe in 1942, this Colt M1908 a more powerful .380 ACP version of the .32 ACP Colt Model 1903 Pocket Hammerless Pistol. Both models of pistols were issued to US Army General Officers from WWII until the 1970s. These pistols were more for ceremonial wear and usually stored as all the wartime photos of General McAuliffe show him wearing the more powerful and practical standard M1911A1 .45 Automatic Pistol. This pistol and its matching issue holster were donated to the Pratt Museum by the General's daughter after the death of hear parents.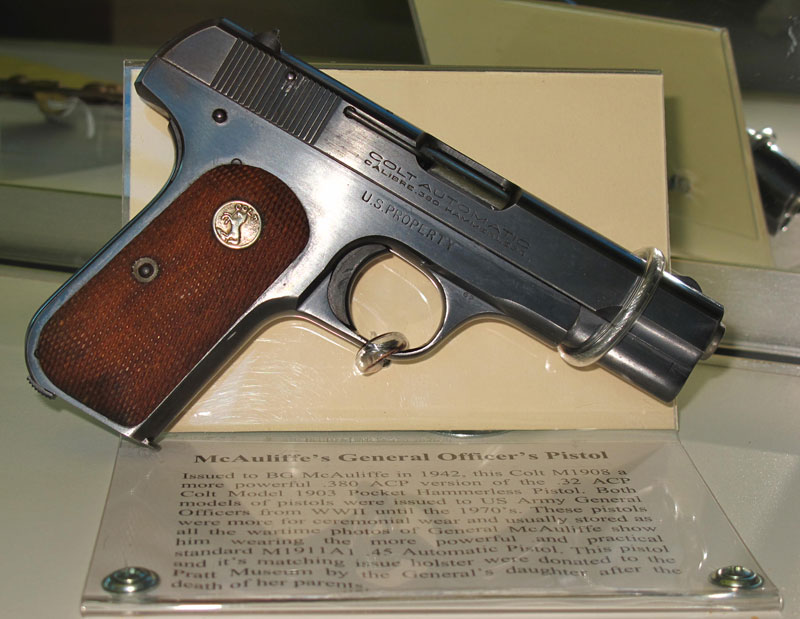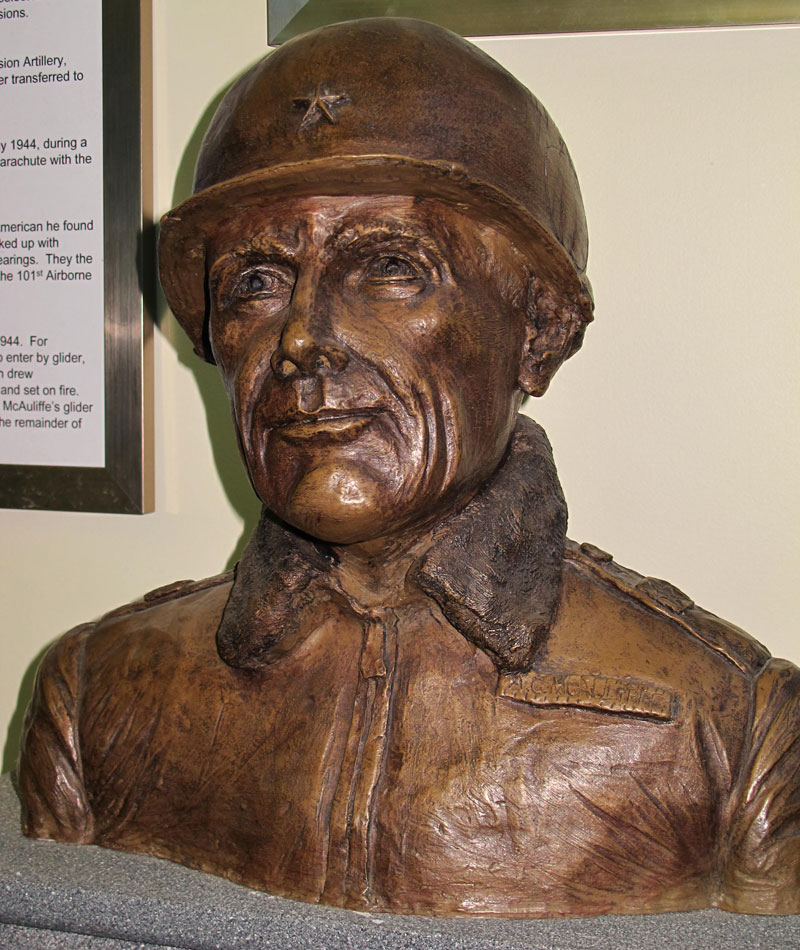 Brigadier General Anthony McAuliffe
B.G. Anthony McAuliffe was Divisional Artillery commander of the 101st, except for a brief period in Normandy when he became Deputy Division Commander, following General Pratt's death. MacAuliffe reverted to his role as DIVARTY commander and while at the Bastogne siege, served as Acting Divisional Commander for the first crucial week. At Bastogne, the 101st was surrounded by seven German divisions. McAuliffe's place in world history was assured when he replied "Nuts!" to a formal German surrender ultimatum on 22 December, 1944.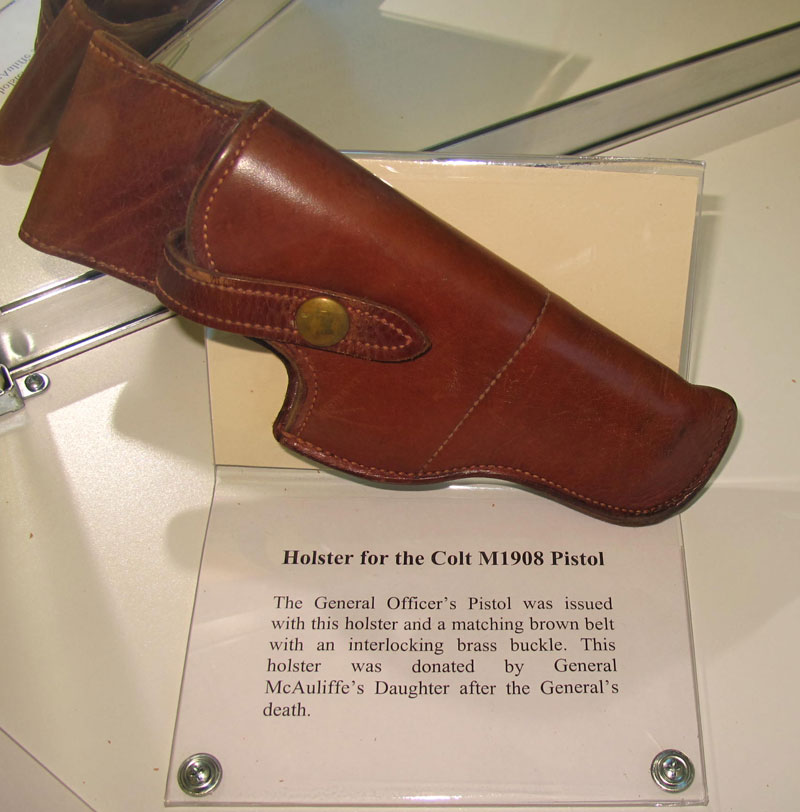 Accompanying General McAuliffe's pistol is the original WWII vintage brown General Officer's holster.