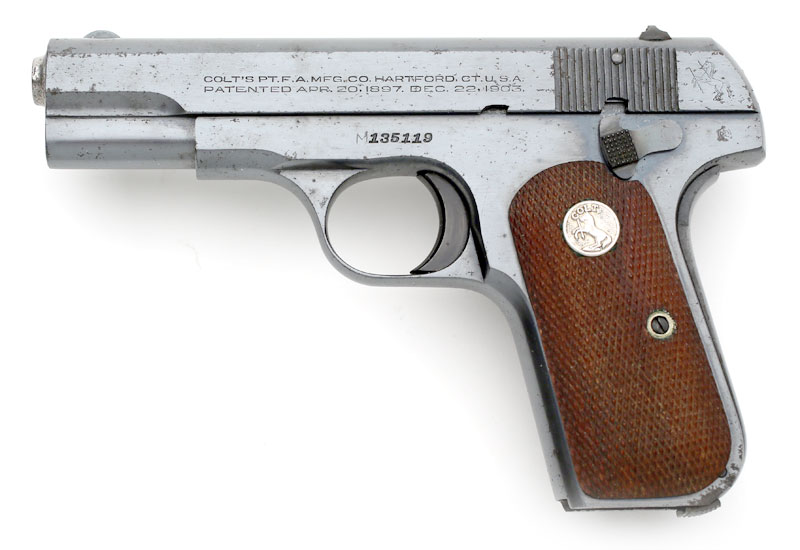 Colt 1908 Pocket Hammerless .380 ACP serial number M135119 - An early military Colt .380 ACP pistol, blued finish with U.S. PROPERTY mark on right side of frame and two ordnance marks -- a punch dot on the upper left flat of the trigger guard and one on left rear frame behind thumb safety. Pistol was one of 150 sold to the United States Government and shipped on June 14, 1944 to the Officer in Charge, Naval Supply Depot, Norfolk, Virginia and processed on Colt Factory Order 4420.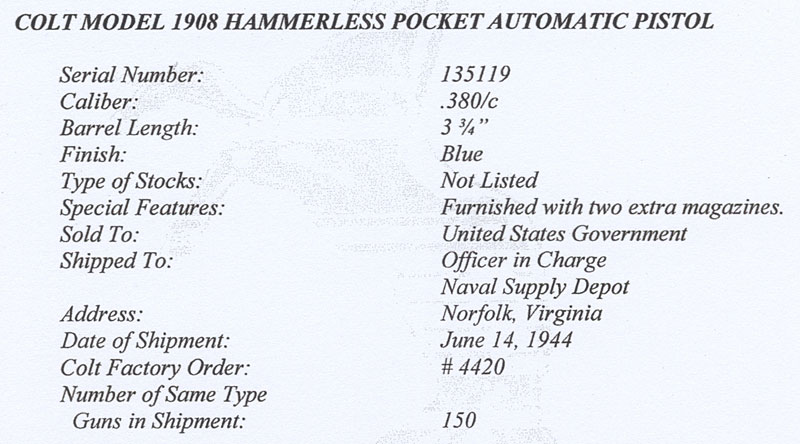 Karl Henry Schwarck (ASN 33903532)
Pistol was issued to Karl Henry Schwarck (Army Serial Number 33903532), a German translator who enlisted on January 17, 1944 in Baltimore, Maryland with the rank of Private in the U.S. Army. He served until January 8, 1946. Karl Schwarck was born on July 16, 1912 in Germany.
He and his family (his mother, two sisters and one brother) came to the United States from Kiel, Germany aboard the passenger ship S.S. Albert Bellin on May 22, 1925. He died on September 9, 1996 in Salisbury, Maryland. He was 84.
According to Karl Schwarck's grandson:
Schwarck's family came to the United States of America from Germany when he was 12 years old and their family became American citizens. When WWII started, Schwarck enlisted and served as a German translator for the U.S. Army. He was sent to Germany to fight the war and although he was now an American citizen and it was very upsetting to him to have to fight his own people. When he returned from the war, he locked this gun away and wanted it never to be fired again because of all the bloodshed this gun had caused.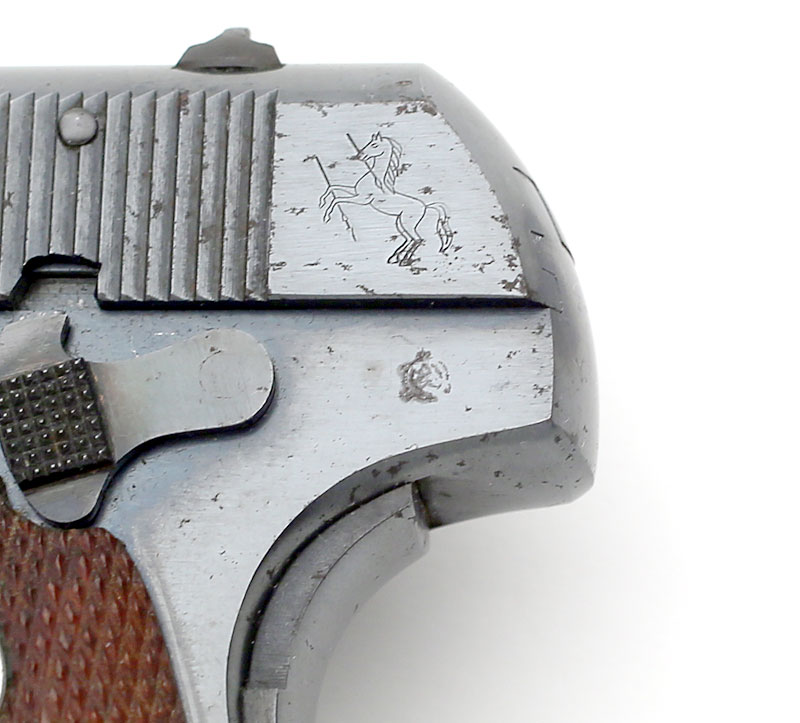 Pistol was returned to Colt's at some point where it was modified, receiving the "M" serial number prefix and the later ordnance wheel marking.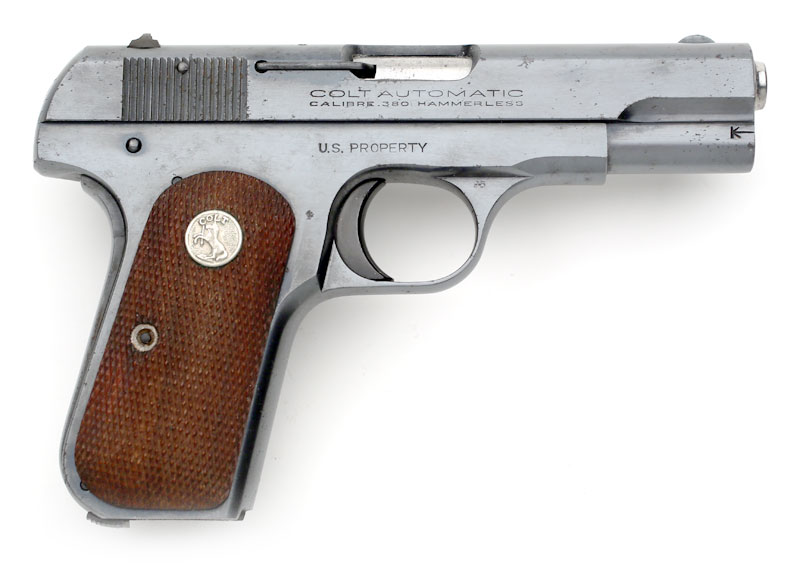 U.S. PROPERTY roll mark on right side of frame.