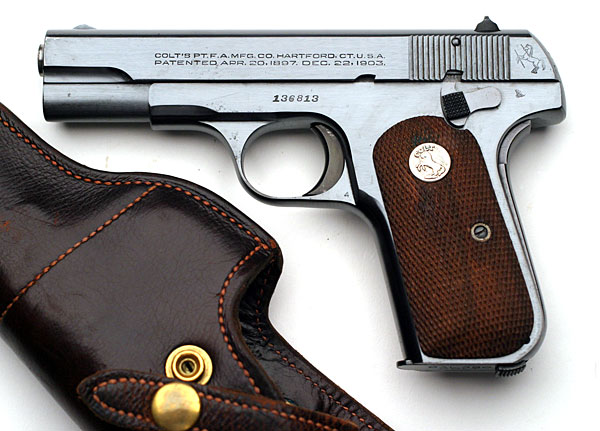 Colt Model 1908 Pocket Hammerless .380 ACP pistol serial number 136813 - Model M .380 pistol issued to Brigadier General Lotha A. Smith, USAF - In 1945, he was promoted to the rank of Brigadier General and was presented his Colt 1908 .380 caliber sidearm, serial number 136813. This gun is accompanied by the original brown holster issued to General Smith.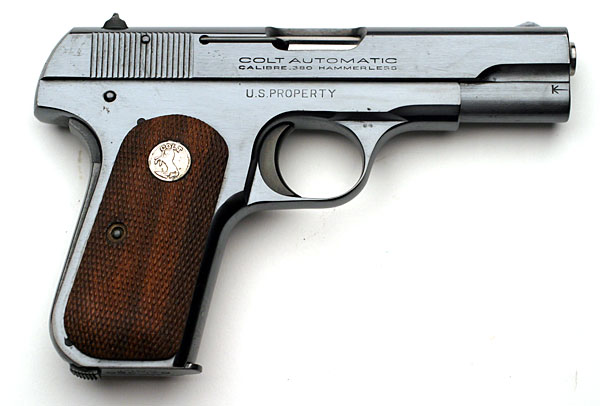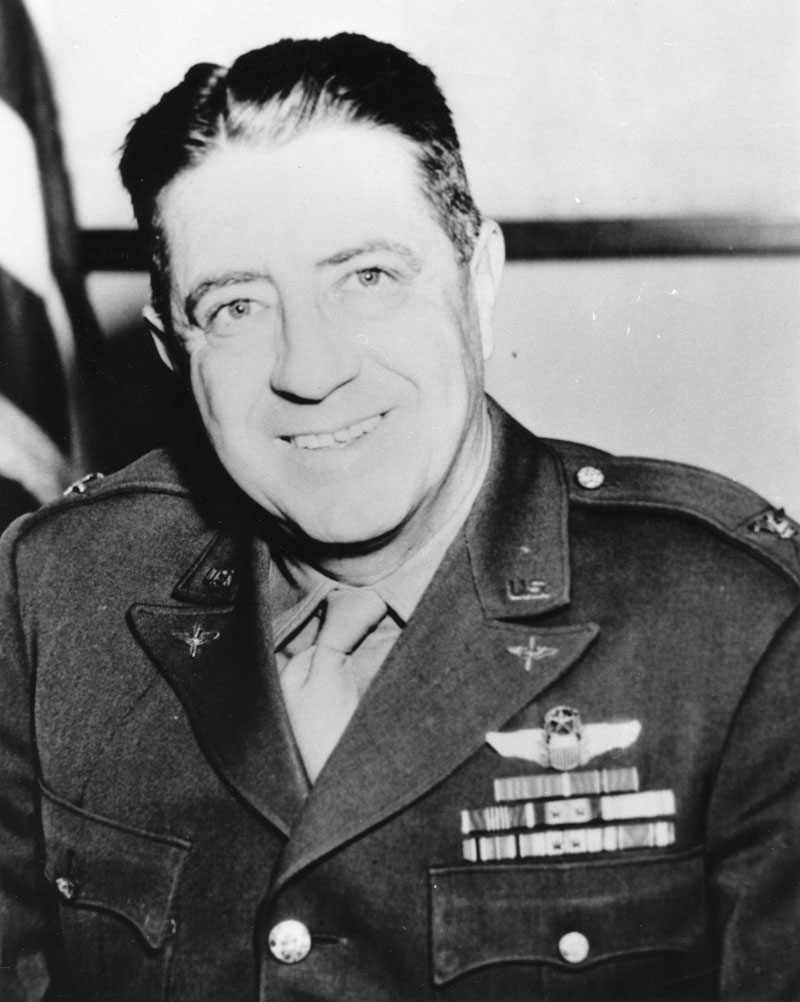 BRIGADIER GENERAL LOTHA A. SMITH, USAF (O9879)

8 January 1894
Born in Kentucky
Admitted - North Dakota
6 June 1917 -
14 November 1917
Private and Private 1st Class
Aviation Section Signal Corps
North Island, San Diego, California
25 October 1917
Commissioned 1st Lt. Aviation Section Officers Reserve Corps (ASSRC)
North Island, San Diego, California
7 November 1917
Ordered active duty at Rich Field, Waco, Texas
15 November 1917
active duty

Assignments November 1917 - September 1918

6 November 1917 -
10 November 1917
Commanding Officer, Rich Field
Officer-in-Charge of Flying
Commandant of Cadets
Flying Instructor

American Expeditionary Forces
Assignments

September 1918 -
February 1919
Advances student
Issoudun, France
Temporary Service in England
Commanding Officer, 476th Casual Company
St. Aignan, France
April 1919
Temporary Duty Newport News, Virginia and Mitchel Field, New York to April 1919.
April 1919
Assigned Bolling Field, Washington, DC

Assignments

Engineering Officer. Squadron Commander. Assistant Officer-in-Charge of Flying
1 July 1920
1 Lieutenant, Air Service
17 September 1920
vacated
17 September 1920
accepted
November 1920
Relieved Bolling Field
November 1920
Assigned Border Patrol, Sanderson, Texas
Assignments
Commanding Officer, Flight "A", 90th Surveillance Squadron.
June 1921
Relieved Sanderson, Texas
June 1921
Assigned Kelly Field, Texas
Assignments
Project "B"
Commanding Officer, 13th Attack Squadron
Commanding Officer, 8th Attack Squadron
Commanding Officer, 60th Attack Squadron
Commanding Officer, 43rd Attack Squadron
11 March 1925
Major (temp)
April 1926
Relieved Kelly Field, Texas
April 1926
Assigned to Hawaiian Department
Assignments
Engineering officer, 73rd Observation Squadron
Commanding Officer, 59th Service Squadron
Commanding Officer, 6th Pursuit Squadron
Stations
Luke Field, T.H.
Wheeler Field, T.H.
1928
Represented Hawaiian Department in National Aerial Gunnery Meet at Langley Field, Virginia.
16 August 1928
Captain
May 1929
Relieved Hawaiian Department
May 1929
Assigned to Selfridge Field, Michigan
Assignments
Commanding Officer, 27th Pursuit Squadron
January 1930
Relieved Selfridge Field.
January 1930
Assigned 3rd Attach Group, Fort Crockett, Texas

Assignments

Commanding Officer, 8th Attack Squadron
September 1933
Relieved from 3rd Attack Group, Fort Crockett, Texas
September 1933
Assigned Student Air Corps Tactical School, Montgomery, Alabama
23 June 1936
accepted Major (temp)
June 1934
Completed course and assigned as instructor, Air Corps Tactical School, Chief of the Attack Section, and Assistant Director Air Tactics and Strategy
1934
Graduated Air Corps Tactical School
Rated: Comd. Plt.; C. Obsr.
1934 - 1938
Instructor at Air Corps Tactical School
25 June 1936
relieved Major (temp)
19 October 1937
Major
June 1938
Relieved assignment Air Corps Tactical School
June 1938
Assigned to March Field, California
Assignments
Commanding Officer, 95th Attack Squadron
Executive Director, 17th Attack Group
Commanding Officer, 28th Composite Group
S-2, 1st Wing
Acting G-2, Fourth Air District
Acting A-2, Fourth Air Force
1939
Chief Air umpire fro CPX, 4th Army at Presidio, San Francisco, California
1940
Commanding officer of Air Provisional Group Alaska
1 March 1940
Lieutenant Colonel (temp.)
11 March 1940
accepted
29 November 1940
vacated, Lieutenant Colonel (temp.)
29 November 1940
Lieutenant Colonel
April 1941
Relieved March Field
April 1941
Assigned Hammer Field, Fresno, California
Assignments
Commanding Officer
15 July 1941
Colonel (temp.)
22 July 1941
accepted
5 December 1941
Relieved from Hammer Field
5 December 1941
Assigned Hamilton Field, California

Assignments

Commanding Officer
March 1943
Relieved from Hamilton Field
March 1943
Assigned Central Pacific Area
Assignments
April 1943 -
26 December 1943
Island Commander and task Force Commander, Canton island, Central Pacific
26 December 1943
Relieved Canton.
26 December 1943
Assigned Air Task Forces Commander, Neukeufetau, Ellis Islands
1943 - 1944
Served with Seventh Air Force as field inspector
January 1944
Relieved from Neukeufetau
January 1944
Assigned War Plans Officer for Army Air Forces Central Pacific Area
February 1944 -
December 1944
Served with Seventh Air Force as assistant chief of staff for plans.
January 1945
Brigadier General
Stations
Oahu, T.H. and Guam
8 June 1945
Relieved from Central Pacific Area
8 June 1945
Assigned Fourth Air Force
Assignments
Commanding General, 318th Wing
Commanding General, 319th Wing
Commanding Officer, Hammer Field
June 1950
Retired
11 April 1970
Died
Brigadier General Lotha A. Smith, USAF
(January 8, 1884 - April 11, 1970)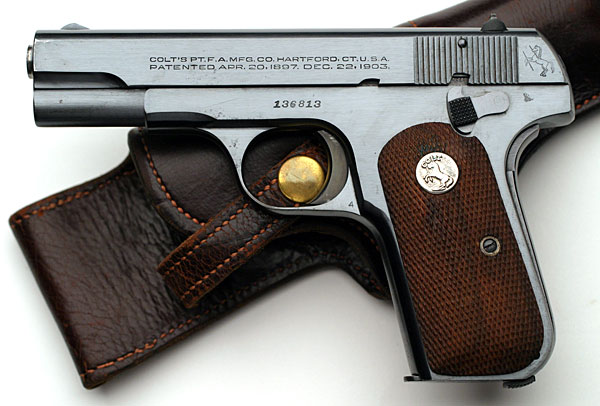 PROMOTIONS
General Smith received the following promotions throughout his military career:
| | | |
| --- | --- | --- |
| Promotions | Temporary (AUS) | Permanent (RA) |
| Brigadier General | | January 1945 |
| Brigadier General - Retired | | June 1950 |
DECORATIONS
General Smith's citations and decorations included the Legion of Merit by Lieutenant General Robert C. Richardson, Jr. for his achievements at Canton Island and the Bronze Star by Lieutenant General Barney M. Giles, Army Air Forces, for meritorious service as War Plans Officer for the Army Air Forces in the Central Pacific.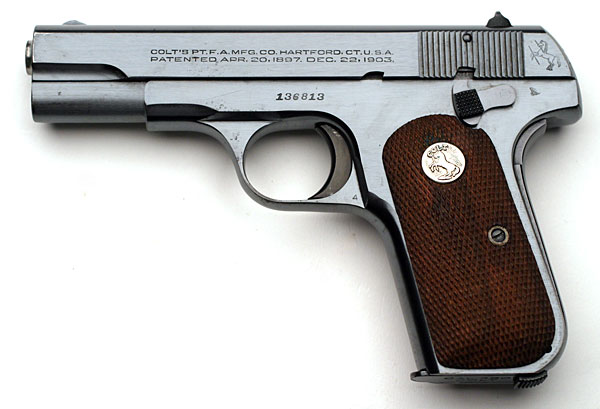 28th Bombardment Group

Constituted as 28th Composite Group on 22 Dec 1939. Activated on 1 Feb 1940. Redesignated 28th Bombardment Group (Composite) in Dec 1943. Aircraft included P-38's, P-39's, P-40's, B-26's and LB-30's during 1941-1943, and B-24's and B-25's during 1944-1945.

Operated in Alaska from Feb 1941 until after the war. Trained for Arctic warfare in 1941 and served as part of the defense system for the region. Helped to force the withdrawal of Japanese ships that attacked Dutch Harbor in Jun 1942. Flew missions against Kiska until the Japanese evacuated that island in Aug 1943. Bombed and strafed shipping, harbor facilities, canneries, fisheries, and military installations in the Kurils. Also flew photographic reconnaissance missions to obtain material for planning operations. Received a DUC for the period Apr 1944-Aug 1945 when the group's attacks on the Kurils caused Japan to divert some of her air power to that northern area, thus weakening Japanese opposition to Allied forces in the south. Flew its last bombing mission on 13 Aug 1945 but continued reconnaissance operations in the Kurils after the war. Inactivated in Alaska on 20 October 1945.

Redesignated 28th Bombardment Group (Very Heavy). Activated in the US on 4 Aug 1946 as part of Strategic Air Command. Equipped with B-29 aircraft. Was stationed in Alaska from Oct 1946 to Apr 1947. Redesignated 28th Bombardment Group (Medium) in May 1948. Redesignated 28th Bombardment Group (Heavy) in May 1949 and equipped with RB-36's in Jul. Redesignated 28th Strategic Reconnaissance Group in Apr 1950, and 28th Strategic Reconnaissance Group (Heavy) in Jul 1950. Inactivated on 16 Jun 1952.

Squadrons. 11th Pursuit: 1942. 18th Pursuit: 1941-1942. 34th Pursuit: 1940. 36th: 1940-1943. 37th: 1940-1941. 73d: 1941-1943. 77th: 1942-1945; 1946-1952. 404th: 1942-1945. 717th: 1946-1952. 718th: 1946-1952.

Stations. March Field, Calif, 1 Feb 1940; Moffett Field, Calif, 10 Dec 1940-12 Feb 1941; Elmendorf Field, Alaska, 23 Feb 1941; Adak, 14 Mar 1943; Shemya, 26 Feb 1944-20 Oct 1945. Grand Island AAFld, Neb, Aug-Oct 1946; Elmendorf Field, Alaska, 20 Oct 1946-24 Apr 1947; Rapid City AAFld, SD, 3 May 1947-16 Jun 1952.

Commanders. Col William H Crom, 1 Feb 1940; Lt Col Lotha A Smith, 12 Feb 1940; Maj William O Eareckson, 1 Sep 1940; Maj Donald W Titus, 20 Oct 1940; Maj William O Eareckson, 26 May 1941; Maj Norman D Sillin, 7 Nov 1941; Col Earl H DeFord, 23 Jan 1943; Maj Robert C Orth, 19 Mar 1943; Lt Col Jack N Donohew, 27 Mar 1943; Lt Col Ralph W Rodieck, 18 Apr 1943; Lt Col John W Massion, 27 Oct 1943; Lt Col Alexander W Bryant, 4 Jan 1944; Col Robert H Herman, 1 Apr 1944; Col Walter L Wheeler, 21 Jul 1945; Lt Col John C Larson, 27 Sep-20 Oct 1945. Col Richard M Montgomery, 4 Aug 1946; Col Thomas Gent Jr, 23 Aug 1946; Lt Col Donald W Lang, 15 Aug 1947; Lt Col Everett W Best, 24 Dec 1947; Lt Col Frank W Iseman Jr, 16 Apr 1948; Lt Col Solomon Cutcher, 27 Jun 1948; Col John B Henry Jr, 10 Jul 1948; Lt Col Everett W Best, 25 Apr 1949; Col William P Brett, 2 May 1949; Lt Col Solomon Cutcher, 21 Mar 1950; Col Donald W Eisenhart, 3 Apr 1950; Col Frank W Iseman Jr, 24 Jul 1950; Col Bertram C Harrison, 18 Oct 1950; Col Richard E Ellsworth, 10 Feb 1951-16 Jun 1952.

Campaigns. Air Offensive, Japan; Aleutians.

Decorations. Distinguished Unit Citation: Kuril Islands, 1 Apr 1944-13 Aug 1945.

Insigne. Shield: Per pale nebuly or and azure. Crest: On a wreath of the colors, or and azure, a fleur-de-lis vert the outer leaves terminated in the form of wings or. Motto: Guardian Of The North. (Approved 14 Nov 1941.)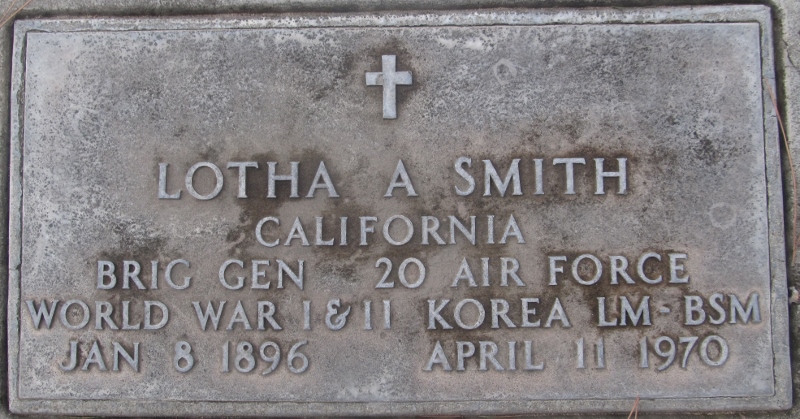 Brigadier General Lotha A. Smith, California, 20 Air Force, World War I & II, Korea. Legion of Merit and Bronze Star Medal, Born January 8, 1896, Died April 11, 1970.