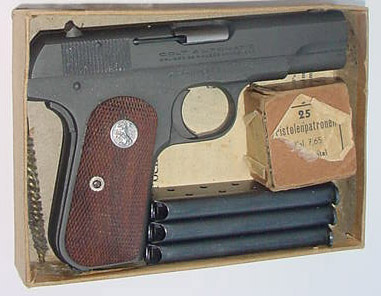 Colt Model M .32 ACP serial number 569396 - A late military Model M .32 ACP pistol, parkerized finish, serial number 569396, with U.S. PROPERTY mark on right side of frame and ordnance mark on left rear frame behind thumb safety. Pistol was issued to Colonel (0-6) Howard A. Van Auken, a medical doctor in the U.S. Army. He was a pathologist. Van Aukan served in the South Pacific during WWII and was stationed in Burma. Col. Van Auken served in Korea and by Viet Nam he was stationed at Brook Army Hospital, Fort Sam Houston TX, where he retired.
Pistol was one of 1,000 sold to the United States Government and shipped January 30, 1945 to the Transportation Officer, Springfield Armory, Springfield, Massachusetts. It was processed on Colt Factory Order number 4711.
Pistol is in excellent condition and has the original box (numbered to the gun), instruction sheet, and two spare full blued magazines. Also accompanying but not original to the pistol when shipped were a Belgian box of ammo, commercial wire cleaning brush and brass cleaning brush tip.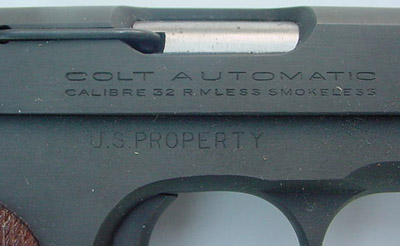 U.S. PROPERTY rollmark on right side of frame.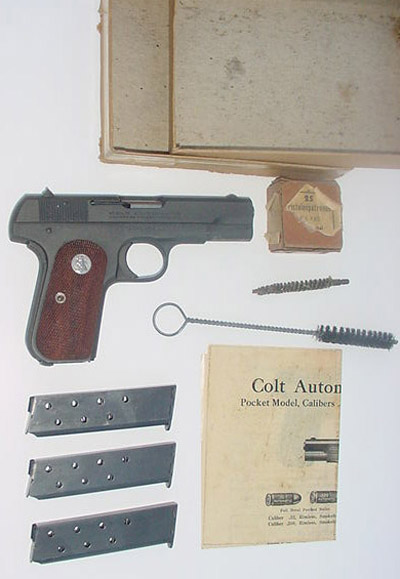 All items removed from box.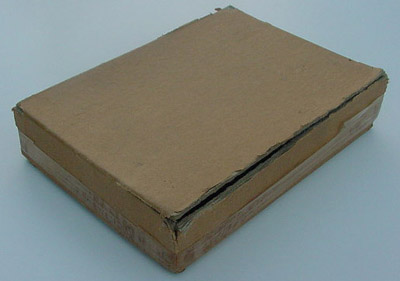 Top of original box for 569396.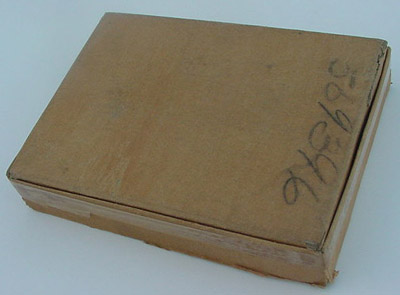 Bottom of original box for 569396. Box is numbered to the pistol.